FRP Hand Lay-up Stair Tread Covers
Brand : Strongrate
Product origin : Jiangsu,China
Delivery time : 20GP 1 week/ 40GP 2 weeks
Supply capacity : 2-4 containers per month
S tair Tread Cover
Strongrate TM stair tread covers are a convenient way to provide solid, slip resistant footing for existing treads that are still structurally sound. Stair tread covers may be installed over wood,concrete or metal steps. Standard color is black with a highly visible safety yellow nosing for industrial applications and light gray for architectural applications. Custom color and size are always available.
Technical Data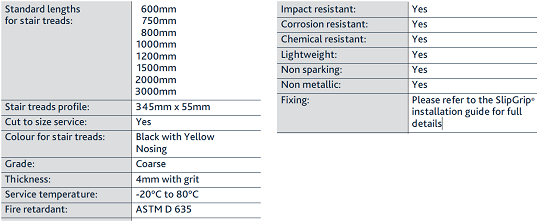 Features:
Suitable for areas of heavy traffic
55mm DDA compliant stair tread in black, with white or yellow nosing
Building Regulation Compliant
Decorative finishes ideal for internal use
Available in fine and coarse




Safety Glow Type is available

Ideal for areas with limited light
Glows for up to 8 hours
55mm DDA compliant stair tread nosing
Building regulation compliant
Available with yellow or white nosing
Suitable for high pedestrian traffic



FabTread
Strongrate TM molded fiberglass stair treads are offered in three versions.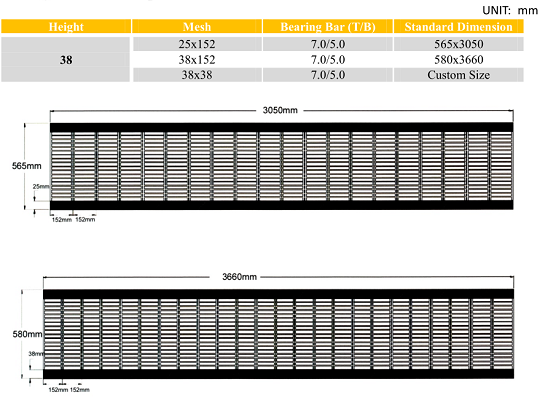 The OSHA required non-skid nosing, built in to the leading edge of the tread for the first 32mm, is always gritted, and has the contrast color with the rest of the panel, normally in black.

Pultruded Industrial/Pedestrian Stair Treads
Strongrate TM slip resistant and non conductive, pultruded stair treads offer the same level of safety,strength and corrosion resistance as other Strongrate TM pultruded fiberglass products. Designed for use in industrial applications where wider support spans are required, pultruded stair treads are available in 25mm and 38mm depths in an I bar configuration with 40% and 60% open areas for most applications. A 50mm depth T bar configuration, with either a 33% or 50% open area, is also available for applications requiring wider spans or lower deflections.

Special Tread Covers Are Available!

Call or Mail us for specific information.
Please feel free to give your inquiry in the form below. We will reply you in 24 hours.