I-bar FRP Grating
Brand : Strongrate
Product origin : Jiangsu,China
Delivery time : 20GP 1 week/ 40GP 2 weeks
Supply capacity : 2-4 containers per month
Strongrate TM pultruded grating is manufactured by pultrusion with every panel of grating subjected to sequence of quality assurance inspections ensuring complete sealing of all joints,full wet-out of the glass rovings, consistent resin-to-glass ratios, and consistent non-skid features,complete traceability of resin batches and glass utilized in every panel is standard operating procedure.



Features of StrongrateTMpultruded grating

Higher stiffness
Chemical Resistance
Light Weight
Ultra-violet Resistance
Impact Resistance
Non-Conductivity
Fire Retardancy
Non-skid & Safety
Low Maintenance



I-bar FRP grating
Strongrate TM pultruded industrial fiberglass grating is designed for use in a wide range of industrial applications that require strength and corrosion resistance. Manufactured with a high percentage of glass with laminate, industrial grating provides durability, extremely high unidirectional strength and stiffness. Due to its exceptional stiffness, it can be used with confidence where wide support spans are required.
Strongrate TM pultruded industrial fiberglass grating comes in 25mm, 32mm, and 38mm thick in a bar configuration with 40%, 50% and 60% opening for most applications.
Strongrate TMStandard I-bar sections are provided for applications where a close match to a steel or aluminum profile or to an existing installation is needed. Strongrate TM SI series is used widely in cooling tower and walkways due to its large open area. The bond cross bars are suited for use in low pedestrian traffic area. 73% and 83 open are allow for excellent air flow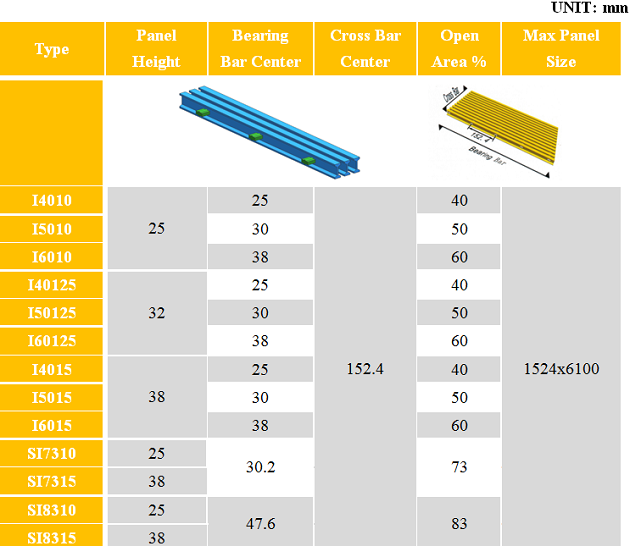 Please feel free to give your inquiry in the form below. We will reply you in 24 hours.