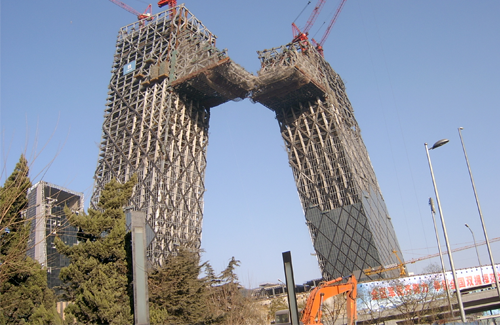 3 National Projects –
(CCTV Center, Media Center of Beijing Olympic Games and Beijing International Airport)
Advanced technology, standardized management and service as well as the quality help us win the convince of our country. Being one of the constructers of Beijing Olympic Games Project is honorable. Our FRP products, mainly are gratings, are used for decoration of the wall and the access platforms. Our high strength molded grating is a good substitute goods to the normal decoration materials due to its superb features, such as chemical resistance, fire retardancy, light weight, ultra resistance, low maintenance.

Wall Decoration, Walkways & Handrail: Media Center of Beijing Olympic Games

Access Platform: CCTV Center

Beijing International Airport: Roof of Terminal 3
Please feel free to give your inquiry in the form below.
We will reply you in 24 hours.