Heavy Duty FRP Grating
Brand : Strongrate
Product origin : Jiangsu,China
Delivery time : 20GP 1 week/ 40GP 2 weeks
Supply capacity : 2-4 containers per month
One of good substitution of steel grating with many better features than steel ones FRP grating is good for many chemical corrosive applications due to is superior anti corrosive ability and low maintenance feature, which can save quite a lot labor and material cost as well as the risk during the replacement procedure. Meanwhile, light weight and good machinery properties could provide safe walkway or platform in many cases.
Strongrate® molded fiberglass grating is manufactured by interfacing reinforcing glass fibre roving within a polyester resin, thermally cured in the mould. Grating produced using this technique yield a product having 30-35% (by total weight) of fiberglass reinforcement. For fire retardant protection, the resin used are complete with fire retardant additive to obtain class 1 fire spread rating of 25 or less as per ASTM E-84. UV inhibitors and antioxidant are included into our recipe of gratings to achieve better UV protection.












Features of Strongrate® molded grating




Chemical Resistanc




Non-conductive




Light Weight




Fire Retardancy




Non-Skid & Safety




Low Maintenance




Easy Installatione




Ultra-violet resistant




Bi-directional Strength






Heavy duty FRP grating
Strongrate® heavy duty molded grating has most of traditional benefits of molded fiberglass grating products: high strength, corrosion resistance, fire retardancy,non-conductive, maintenance free. Our heavy duty grating is yet another product in the arsenal of engineered fiberglass reinforced plastic solution, has been engineered to carry the forklift loads that traditional molded grating are unable to support.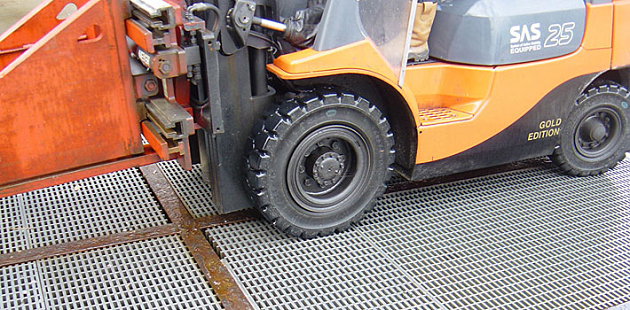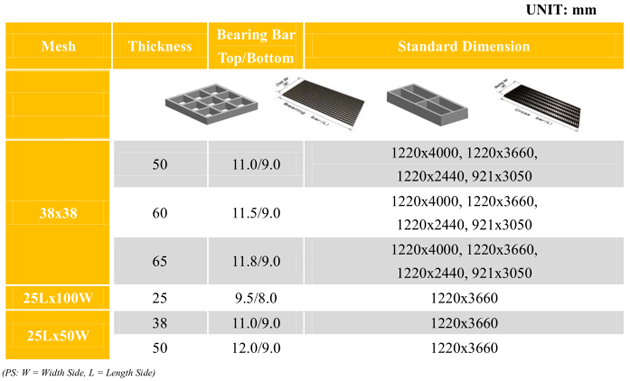 Please feel free to give your inquiry in the form below. We will reply you in 24 hours.