The world's biggest maritime show - SMM 2018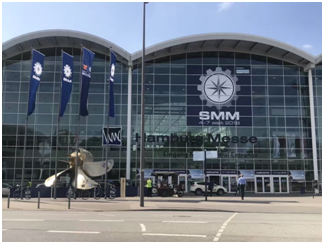 In this autumn, we Nantong Strongworld FRP Products Co Ltd took place in the world biggest maritime show in Hamburg which is called SMM2018.
The scope of the show a about 95000 square meter and more than 5000 exhibitors attended in this tremendous party for shipyard, shipbuilding, offshore and kinds of marine services.
As the increasing of the marine market since the mid of 2018 after the long winter since 2012, more and more demands came to the market and asked the market to expand and increase the amount for both shipbuilding, repairing, communication machine and related safety products. The audiences of this show are quite big.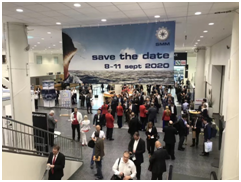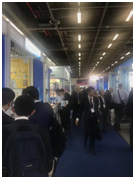 We shew sorts of our FRP products including grating, profile, handrail system and anti-slip safety products in our booth.
We met a lot of visitors who have some business, work or projects which are related to our FRP products.
Our ABS approval molded and pultruded grating are both good options for the decking floor on the vessel for both antislip and anticorrosive request.
Also, the grating is a good option for helipad. The sparkless feature can avoid any fire happen.
Our profiles can be used as the body frame for the platform for work or exit on oil platform and deck of the voyage, as well as our handrail system to certain the safety working area for the crew.
Please feel free to give your inquiry in the form below.
We will reply you in 24 hours.